MISSION STATEMENT:
Gold Dust Publicity LLC provides fairly priced, high-impact media coverage to projects and products we support and in which we believe. We will help you manifest your dreams and give your project wings. Our goal is your success.
If you have a book, a cause, a business, a non-profit, an idea, we have the means to get it in front of the widest possible audience. We are in the business of making dreams come true.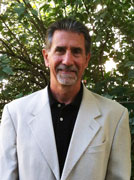 Chuck Monroe
began Gold Dust Publicity LLC after 13 years as Vice-President, Radio of a Boston literary publicity firm. He was instrumental in the successful launch of well more than a thousand books. These include politics, current events, history, fiction, health and fitness, science, biography, memoir, self-help, spiritual, religious, cooking, text books… if there's a genre, he has promoted it.

His resume is non-traditional.
After graduating from Tufts University with a B.A. in economics, Monroe went fishing. Literally. He spent 10 years working on commercial fishing boats in the North Atlantic.
That led to a stretch in the restaurant industry, eventually running two fine Boston restaurants.
Before coming to public relations, Monroe spent 12 years on-air at Boston radio stations including WSJZ, WKLB, WJIB and WMEX.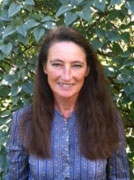 Katrina Martin
is a professional organizer, setting homes and offices in order and creating systems to continue that order. Her work in launching Gold Dust Publicity and in maintaining systems is critical.
Martin has a B.A. in business from the University of Maine. After college, she worked in accounting in banking, travel and finance. She re-trained as a computer programmer and returned to work in I.T. at Connors Publishing, Fidelity Investments and Sungard.
She has been the sole operator of Katrina Martin, Personal Organizer for twelve years.
WHY GOLD DUST PUBLICITY?
There's an old saying in P.R.: "For advertising, you pay. For publicity, you pray."
It isn't free, but good publicity is like manna from heaven; it's a gift from the universe that is initiated by action.
So why the name? When Chuck was on the radio, he began each show by saying, "There's gold dust in the air and this is going to be my best show ever!" He borrowed this affirmation of abundance from Catherine Ponder, one of America's foremost inspirational writers.
Gold Dust Publicity will assist you in manifesting your own abundance, in making your dream a reality.